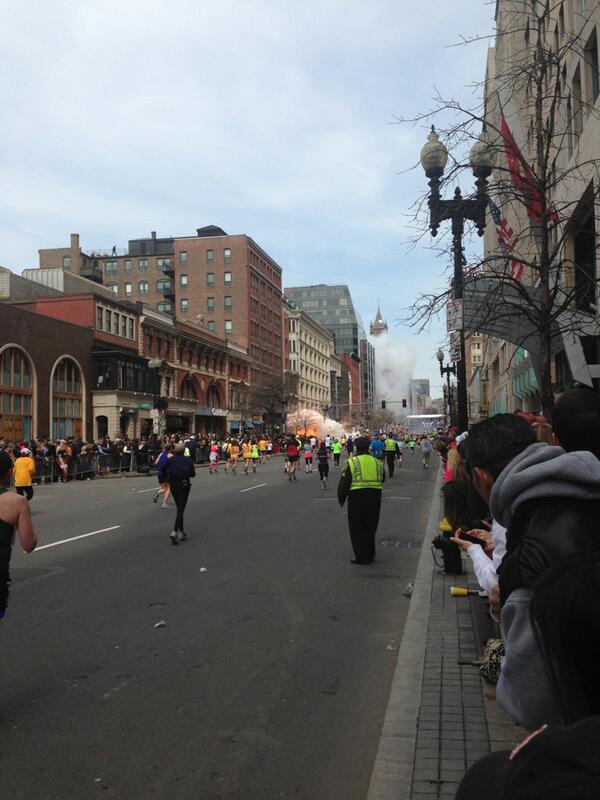 Twenty three people are injured and two dead after two explosions near the finish line of the Boston Marathon Monday afternoon. At least 12 people were seriously injured and transported to local hospitals, according to Boston ABC affiliate WCVB. The injuries include dismemberment, according to witness accounts.

The Boston Globe cited witnesses who reported hearing two large explosions shortly before 3pm ET, more than four hours into the race. The Associated Press reported at least one of the explosions came near the entrance of the Fairmont Copley Hotel. Meanwhile, photos posted on Twitter showed several people severely injured along Boylston Street--at the center of the Boston's main shopping district. Local news reporter Jackie Bruno wrote that she saw some people with their limbs blown off.

NBC News, citing anonymous law enforcement sources, reported Monday that a "small homemade bomb" is believed to be responsible for the explosion.

Phones were not being answered at the Boston Police Department. But scanner traffic indicated police were investigating "several suspect packages" on Boylston Street. Police are evacuating the area. Runners who had not yet finished the race were stopped and are being told to leave the area. Police planned a "controlled explosion" near the area as part of the bomb squad's sweep, and the Boston Police Department is calling in all off duty officers in the city.

The New York Police Department is stepping up security around the city in response to the explosion. At the White House, yellow police tape was used to block off the street from pedestrians in front of the White House's north gates and secret service were positioned along the perimeter. Credentialed pass holders continued to be permitted entry and exit from both the White House and the Executive Office Building.